Virtual Schoolhouse
There are few indicators more significant to future economic success than a community's public education system. Through public policy and legislative advocacy, the Baton Rouge Area Chamber (BRAC) seeks to ensure that the public school system prepares students to compete within the global workforce.
BRAC continues to engage the region's business community in the public policy dialogue about education and workforce issues, and works to promote partnerships between schools and area businesses.
BRAC's virtual schoolhouse is a virtual guest lecturing program for Baton Rouge Area schools. The program pairs business people with classrooms to engage in online mentoring and guest speaking.
Virtual schoolhouse helps facilitate in-person volunteering for business people at Capital Region schools by providing a volunteer calendar that teachers can populate and from which businesses can choose.
BRAC leads economic development in the nine-parish Baton Rouge Area, working to grow jobs and wealth and to improve the business climate and competitiveness in the region. Today, BRAC investors include small businesses, mid-sized firms, large industry and entrepreneurial startups, as well as individuals and organizations that support business and economic development. In this capacity, BRAC serves as the voice of the business community, providing knowledge, access, services and advocacy. More information is available at www.brac.org.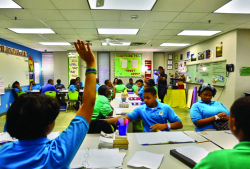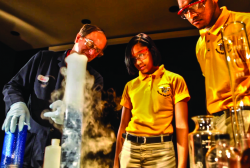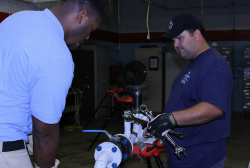 For more information contact: Liz Smith, Director of Policy and Research liz@brac.org